Warmly Welcome to Zhamira Akbajeva, Chairman of the Women's Congress of Kyrgyzstan, and the Entourages
Source:Luo Lih-Fen Group LLF20230037 Views:530 Postdate:2023-09-11
On September 11th, Zhamira Akbajeva, Chairman of the Women's Congress of Kyrgyzstan, Academician of the National Academy of Sciences of Kyrgyzstan Raya Sultanalieva, and Guvasara Turdubayeva, vice president of the National University of Kyrgyzstan visited our company, in the company of Jiang Cairong, vice Chairman of the Xiamen Women's Federation, and Zhuang Ling, minister of Publicity and Liaison Department. They were warmly welcomed by Luo Lih-Fen, Chairman of our group, general manager Lin Jianping, and Wang Zhenhua, deputy general manager of administration.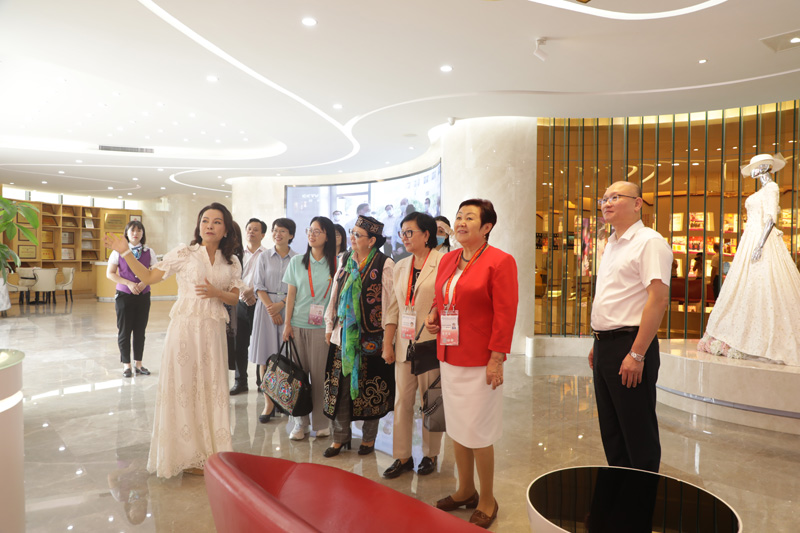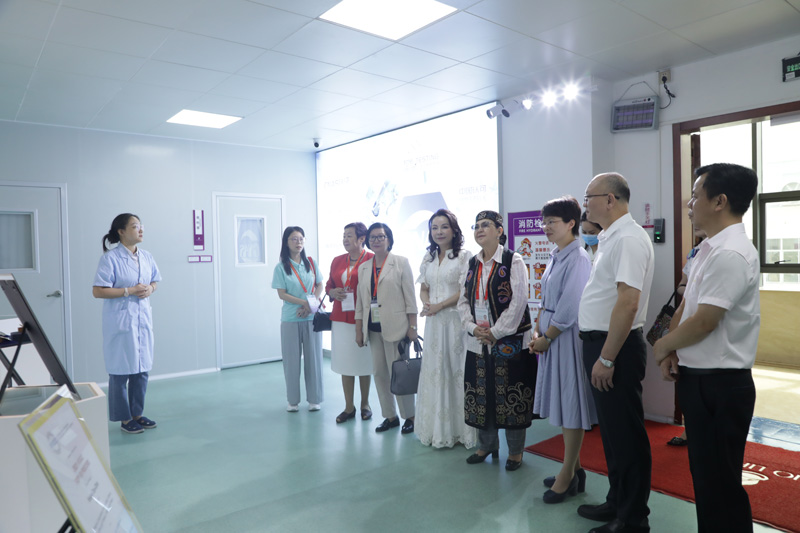 Ms. Zhamira and her entourages visited the exhibition hall on the first floor, the technology center on the third floor and the chairman's office on the fifth floor, gaining an understanding of the company's honors, development history, and research and development process. In the Chairman's office, Ms. Luo Lih-Fen, expressed that as an organization leading, linking and serving women, the Women's Federation continuously conveys boundless love and care. As an ambassador of love and beauty without borders, the Luo Lih-Feng Group has always taken love as the first criterion for corporate development. We will continue this mission and work together with everyone to shape a better future for women's cause.
After the visit, a relaxing and free exchange took place in the conference room on the fourth floor. Ms. Zhamira expressed her hope that company leaders will have the opportunity to visit Kyrgyzstan for investigation and communication, bringing good products and development concepts to Kyrgyzstan. Mr. Lin Jianping stated that as the chairman unit of Fujian Daily Chemical Chamber of Commerce, Luo Lih-Feng Group will definitely visit Kyrgyzstan and other Central Asian countries with other Fujian cosmetics industry enterprises to share business opportunities.
Previous:Congratulations to Chairman Luo Lih-Fen for Once Again Winning the Golden Peak Award as Entrepreneurial Role Model
Next:Shi Rongyao and His Entourages from China Association of Development Zones Visits Our Company