2020 Birthday Party for the Employees Born in January
Source:Luo Lih-Fen Group LLF20200001 Views:896 Postdate:2020-01-06
2019 went by quickly, the first sunlight of 2020 came up to us with its smile, as a new round of birthday parties for employees in Luo Lih-Fen Group restarted, we got together again in the 1st month of Year of the Rat for the birthday celebration.‍
"Happy birthday to all birthday celebrants, thank you all for the great effort made by you to the Company in the past year, I wish you good health, successful career and happy family life in the coming year in advance," Mr. Lin Jianping, General Manager of the Company and a representative of the Group, as well as one of the birthday celebrants of this month said. Other celebrants also sent their best and heartfelt wishes to Mr. Lin, GM. ‍
Along with the birthday song played, all members danced happily with the bright light of candles, surrounding the birthday cake, made their best wishes for the new year and enjoyed such a sweet and happy moment together.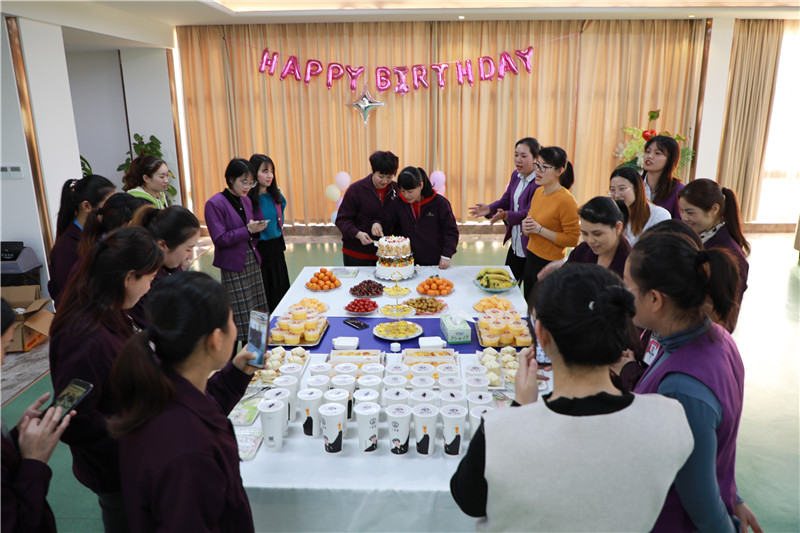 We wish you safe and happy life in 2020! And wish every employee of the Group a happy and safe new year and that every dream of you comes true!‍‍‍‍
‍
‍
Previous:Luo Lih-Fen Groups "Heart-warming Visits in the Thanksgiving Month" Activities
Next: